Spices are an essential component of cuisine, all over the world. These small fragrant particles turn the most bland foods into culinary wonders.
The mix of spices, which vary from one country to another, are judicious combinations of spices that give a balance of flavors, often with surprising reflections.
The different tastes of spices are generally classified into five groups: sweet, pungent, tangy, hot, and amalgamating. Most spice mixes will bring together different flavours to create a balanced taste.
Many of these spices like nutmeg or coriander seeds spread the maximum flavor just after being crushed or grated. For this reason, it is always advisable to obtain these spices in their entirety and to avoid ready-made spice mixes. But obviously for this one must know well the components of each mixture of spices …
Why should you make your own spice mixes ?
1. Freshness: You never know how long a mixture of spices has waited for you in a supermarket shelf and it certainly can not beat the fresh flavor of a homemade spice blend. When you make a mixture yourself, be sure to clearly label the date. Even better, you can make the mix every time you cook.
Premixed spices may also contain unwanted ingredients that are used as preservatives: Silicon dioxide (some think it could cause blood problems) – Maltodextrin (may lead to gastrointestinal problems)
MSG (encourages the death of brain cells) – Modified food starch (contains gluten and therefore, can be dangerous for people suffering from celiac disease)
2. Savings: There is no doubt, small spice kits are sold for alot more that their value. This is understandable, because someone needed to gather the different spices and assemble them.
However, it is not uncommon for a person to be unaware that they has everything they needs in her kitchen to make a curry. Why, overload a kitchen with a lot of mixtures of spices that would rarely be used, while ten main ingredients are enough to make innumerable mixtures.
3. Customization: More possibilities come to you when you make your own mixtures of spices. For example if, like me, your a fan of cardamom you can double the quantity in your Garam Masala and fully live your love for this spice! Creating your own spice mixes from scratch also gives you the freedom to customize each recipe according to your health needs.
Convinced? Come mix spices with us!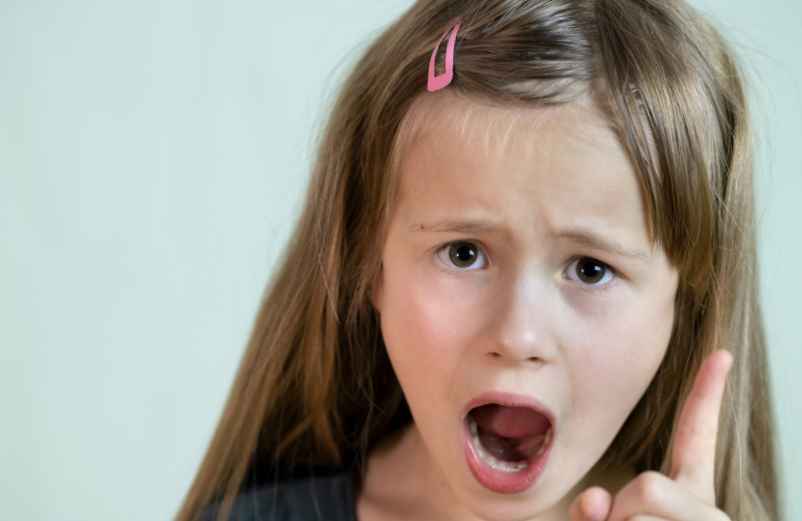 Garam Masala
Garam masala is a mixture of spices roasted and powdered, originating in India. In Hindi, garam means "hot" and masala "spices". Indian cuisine has had an important influence on Reunionese gastronomy and Mauritian gastronomy. This mixture is found in La Réunion, under the name of massalé, and in Mauritius under the name of massala.
Garam masala is a real traditional spice blend that Indians have used throughout the ages, as opposed to mercantile inventions like curry, that the British have invented as a more effective way for them to carry different spices through the oceans.
If you do not cook Indian food often, you should know that it is possible to use garam masala in other types of dishes too: Gingerbread, coffee, vegetable soups, mashed potatoes, etc.
Curry
Curry or cari is a generic term for a wide variety of spicy preparations. It is mainly found in Indian cuisines or influenced by India (Reunionese cuisine for example) or in Southeast Asia (Thai cuisine). According to its composition, a curry can be very sweet or very spicy and it is generally very fragrant. It comes in the form of powder or paste and is usually yellow or orange in color. The dishes obtained using this mixture of spices are also called curry. The curry powder as it is now known dates back to the eighteenth century when these mixtures were prepared by Indian merchants for members of the British colonial government and the army returning to England.
Spices vary according to national or regional cultural tradition, religious practice, and to some extent, family preferences.
Portions : 5 Ground Coriander seeds – 2 Ground Cumin – 1 powdered Turmeric – 2 Mustard seeds – 2 Fenugreek seeds – 1 1/2 Black pepper – 1/2 Ground chile peppers
Lebanese 7 spice
The lebanese saven spice mix; Also called Baharat (the Arabic for spice), is a mixture of spices widely used in Middle Eastern cuisine. Just a pinch adds depth and flavor to sauces, soups, beans and vegetables.
This mix of spices is mostly used in recipes involving ground beef or lamb such as Kafta Meshwi, Kibbeh or Koosa.
A traditional Bahárāt mixture is used in a similar way to the way in which garam masala is used in India. This spice blend also has its Turkish variety including dried mint, and North African variants with dried rose petals.
Portions : 1 Ground coriander seeds – 1 Ground cardamom – 1/2 Ground nutmeg – 1 Black pepper – 1 Ground cinnamon – 1/2 Ground cloves – 1 Ground cumin

Quatre-épices
Quarte-épice or the four-spice is originally a unique spice, Pimenta dioica or Jamaican pepper, also called all-spice because in grinding it develops scents of ginger, clove, Nutmeg and pepper. By extension, the term also refers to a mixture of these four spices. In France, the mixtures "four spices" also contain cinnamon powder and ginger is sometimes omitted.
The four-spice blend can be used in french cuisine in the fois gras for exemple or terrines, simmered dishes, stews, civets and sauces.
Portions : 1 Powdered ginger – 1/2 Black pepper – 1/2 Ground nutmeg – 1/2 Ground cloves

Chili
Chili powder is a mixture of spices commonly used in Mexican, tex-mex and Iberian cuisine. Particularly hot, it consists of chili pepper, cumin, paprika, garlic and ground clove, in proportions specific to each family or brand in marketing. Other herbs and spices can enter its composition: onion powder, dried oregano, coriander seeds or ground caraway, parsley, etc. The powder of chili is indispensable for the famous "chili con carne".
Portions: 1 Ground Chili pepper – 1 Ground Cumin – ¼ Ground Cloves – 1/2 Garlic powder – 1 Paprika – 1 Dried Oregano

Taco seasoning
A very popular seasoning in the United States for everything tex-mex. It is the generic spice mix that we usually find in re-made packs Mexican dishes such as fajitas, enchiladas and of course tacos (in France). If you like to cook Mexican from scratch this spice mix will come handyy in most situations.
Portions: 1 Dried Oregano – 1/2 Powdered Garlic – 2 Ground Cumin – 1 powdered onion – 1 Powdered Paprika – 1/2 Black Pepper – 1/2 Salt – 1/2 Crushed Chili pepper
Chinese five spice
This traditional Chinese spice mixture contains fennel seeds, star anise (badian), Sichuan pepper (can be replaced with black pepper), cinnamon or cassia and cloves in equal proportions. In China as well as in Vietnamese cuisine, its fragrances, both hot and fruity, season poultry (duck, chicken), pork or beef.
Portions: 1 Ground Star Anise – 2 Black Pepper – 1 Ground Cloves – 1 Ground Fennel – 1 Ground Cinnamon
Pumpkin pie spice
Here is a spice that explains its use by its name. The perfect blend for autumn and winter foods and especially for all that revolves around Christmas. Pumpkin pie spice or as we call here in France gingerbread spice can also be found in savory dishes. It is great with duck or pork meat for exemple. You can combine the spice mix with a little garlic, maple syrup and oil, and marinate the meat with it.
Portions: 1 Ground Cinnamon – 2 Ground Ginger – 1/2 Ground Anise – 1/2 Ground Cloves – 1/2 Ground Black Pepper – 1/2 Ground Nutmeg – 1 Ground Coriander seeds
Köfte spice
Köfte or kefta is a family of meatballs or meatloaf found in the Middle East, Balkans and Central Asian cuisine. But these meatballs are not like any other. What makes the difference in köfte is the mixture of spices used to prepare it. It is a mixture of spices that are both spicy and fresh (thanks to aromatic herbs such as mint). This mixture of spices can also be added to soups.
Portions: 3 Ground Cumin – 1/2 Crushed Chili pepper – 1 Dried Mint – 1 Dried Origano – 1 Black Pepper
Advieh
Advieh or adwiya  is a mixture of spices used in persian cuisine. It is usually used in dishes based on rice, chicken and beans.
Portions: 1 Ground cinnamon – 1 Ground nutmeg – 1 Ground rose petals – 1 Ground cardamom – 1/2 Ground cumin – 1/2 Ground coriander seeds – 1/2 powdered ginger
Zaatar
The zaatar or za`tar  is a mixture of spices from the Middle East used in Levantine foods. The Za'atar can make a subtle flavor for red meat or it can add a brighter note can fish and poultry. It can also be sprinkled on top of pita breads, on grilled vegetables, or used in dips such as humus, baba ghanoush, or tzatziki.
Portions: 1 Dried Oregano – 1 Powderd Sumac – 1 Dried Satureja – 1 Dried Thyme – 1 Ground Cumin – 1 Crushed Sesame
Ras el Hanout
The ras el hanout, literally "head of the grocery store" (because this mixture is a flagship product of North African grocery stores), is a mixture of spices used mainly in the cuisine of north african countries. It is often sold by spice merchants, in all souks, either ground or unprocessed and it is also called "curry of the Maghreb". Ras el hanout is used in the preparation of tajine, mloukhia but also for couscous.
Composed and dosed according to the science and fantasy of the seller, the ras el hanout is the spice of Eid el-Kebir and in some winter dishes meant to warm the body.
Portions: 1 Ground Cumin – 1 Ground Ginger – 3/4 Black Pepper – 1/2 Ground Cinnamon – 1/2 Ground Coriander seeds – 1/2 Powdered Turmeric
Colombo
Colombo is a mixture of spices, a variant of curry, and a culinary preparation method of Indian cuisine, originating in the Indian subcontinent, which has become a traditional element of West Indian cuisine since the nineteenth century. Traditionally, the Caribbean colombo Consists of turmeric, coriander seeds, black pepper, mustard seeds, bay leaf, thyme, leaves of Indian wood, Jamaican pepper (also known as four-spices) and possibly habanero chili.
The spices are roasted before being crushed. The result is a ready-to-use dry powder. Colombo is used in the West Indies for a culinary preparation originating from the Sri Lankan Tamil cuisine and from South India, based on many vegetables, spices, and based on chicken, pork, lamb, cabri, fish (marlin, Shark, swordfish, tuna), shrimps, lobsters. It is customary to marinate the chicken with the colombo spice mixture and the rest of the marinade overnight before cooking. This allows the dish to preserve all the perfumes of the spices.
Portions: 1/2 Ground Nutmeg – 1/2 Ground Cloves – 1 Black pepper – 1 Ground Coriander seeds – 1 Powdered Turmeric – 1 Powdered Paprika – 1 Powdered Ginger – 1 Ground Cardamom – 1/4 Safran